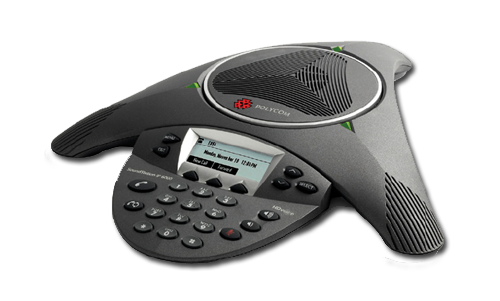 The Polycom SoundPoint IP 6000 IP conference phone is engineered for conference room environments hosting up to 10 participants.The Polycom IP 6000's HD Voice technology delivers crisp clarity that can turn any voice conference into a seamless communication experience for all participants. The IP 6000 also uses Acoustic Clarity Technology, which further enhances the conferencing experience.SoundStation IP6000 features advanced audio that will exceed the quality of previous generations of conference phones. Full-duplex technology in the speakerphone will eliminate drop-outs and deliver a phone experience without any drawbacks.Automatic gain control is able to intelligently adjust the microphone pickup to make the conversation more clear for everyone. With technology that will resist interference from wireless devices like mobile phones, you benefit from a clear conversation.
Polycom SoundStation IP 6000 Features:
Polycom HD Voice for high-fidelity calls at up to 14 kHz – conference calls that sound as natural as being there
Polycom's patented Acoustic Clarity Technology – delivering the best conference phone experience with no compromises
12-foot microphone pickup – 20% greater than previous generations of IP conference phones
Strong, robust SIP software – leveraging the most advanced SIP endpoint software in the industry, with advanced call handing, security, and provisioning features
Robust interoperability – compatible with a broad array of SIP call platforms to maximize voice quality and feature availability while simplifying management and administration
High-resolution display – enables robust call information and multi-language support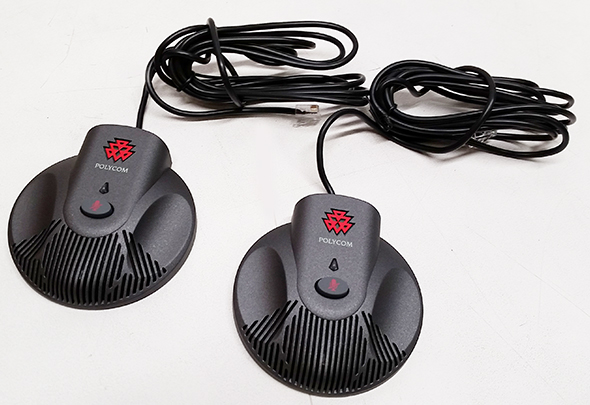 Price : $179.00
Clearer, more natural conferencing and higher productivity Each accessory kit includes two Extended Microphones for optimal coverage. The microphone extends 6ft. from the Soundsttion IP 6000 and provides greater microphone coverage on longer conferencing tables.